---
363-369 Sorauren Ave - Robert Watson Lofts
---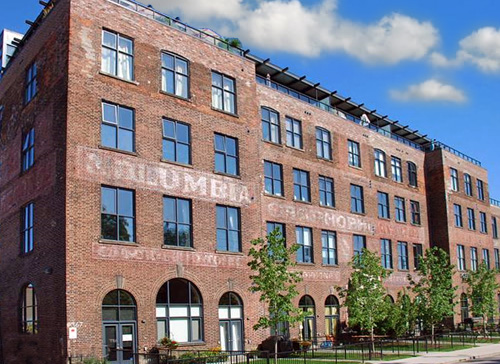 363-369 Sorauren Ave Condos:
West End Condos
Search for all Robert Watson Lofts at 363-369 Sorauren Ave for sale below:
We are consistently ranked as the top agents in the Toronto Real Estate market and we focus on providing award winning service to our clients. If you are looking for 363-369 Sorauren Ave condos for sale or thinking about selling your 363-369 Sorauren Ave condo, contact us at 416-494-7653.
Interested in 363-369 Sorauren Avenue? Please:
Fill our the form below if you wish to receive an email of all 363-369 SORAUREN AVE CONDOS FOR SALE now. Once new listings come on the market, you will automatically be sent an email before they hit the public MLS.
Looking for 363-369 Sorauren Ave. floor plans?
Contact us today and let us know which floor plans you are interested in.
We can help you find the perfect floor plan for your ideal home!
Click here to Contact Us for Floor Plans
Let us help you find that great Toronto condo! Click on the link to view 1000's of
Toronto condos currently available. Click Here to View 100's of Condos
For a complete detailed report with current asking and selling prices plus unit photos.
Just contact me below and ask for the 363-369 Sorauren Ave. Report.